Q
ualcomm announces Quick Charge 5, which has all the potential in the world to outmatch its predecessor when it comes to charging phones at rapid speed.
Albeit the fact that there have been plenty of efforts in the past to make phones charge quicker, it won't be wrong to argue that there's a lot that can be done in this area. The quick charge technology by Qualcomm has been successful in making phones charge faster. Moreover, with its latest version, the time it takes to charge your phones has been reduced to a significant extent.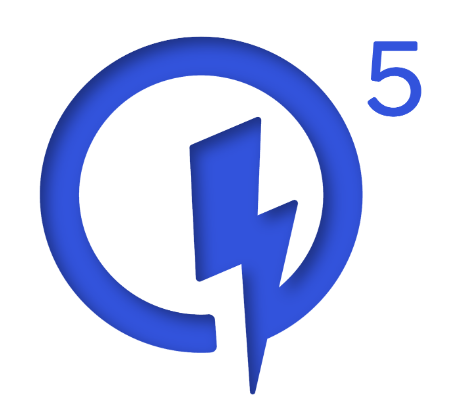 As claimed by Qualcomm, Quick Charge 5 will be able to help your phone's battery to go from 0% to 50% in 5 minutes, and 0% to 100% in 15 minutes. Here, the company is not talking about some low-end battery either; in fact, you will be able to achieve this charging time with a 4,500 mAh battery.
Although it makes sense to be excited about such fast charging times, you would have to show a bit of patience as this technology will accompany might take some time before it reaches the market. More specifically, phones with Qualcomm's Snapdragon 865 and 865 Plus processors are going to be having this technology and are expected to hit the markets at any time during August and September 2020.
When you look at flagship smartphones, you will notice that their battery capacities range from 3,000-5,000 mAh. Accordingly, iPhone 11 Pro accompanies a nearly 3,000 mAh battery, while the battery capacity of Samsung Galaxy S20 is 5,000 mAh.
Although the company has plans on integrating Quick Charge 5 into its 600 and 700-series processors in the future, buyers are only going to be seeing this technology with its 800-series chipsets at first.
Apart from rapid charging, this upgraded technology will also come with 70% more efficient than Quick Charge 4, as Qualcomm claims. Not only that, but Quick Charge 5 will support fast wireless charging as well. With that being said, the effectiveness of this technology is in the hands of the wireless charging coil of the device.
There will be an all-new "Smart Identification of Adapter Capabilities" system within devices and accessories running on Quick Charge 5, courtesy of which they will be able to recharge safely, and the power being transferred will get maximized too. Also, Quick Charge 5 will make sure that the devices replenish safely with the help of multiple levels of timer protection, thermal protection, current protection, and voltage protection.
Although Quick Charge 5 can be a game-changer, this technology has been existing for quite a while now, and there's a good chance that it resides on your device as well. Another thing to note here is that it will be possible for devices with Quick Charge 5 to be reverted to any of its earlier versions.
Conclusion
Even in this era of high-end technology, devices can still take quite a while to charge. However, Qualcomm has been making efforts to reduce the charging times in the form of its Quick Charge technology, whose latest version can be a game-changer. So, if charging time sounds like a priority to you, make sure that the device you're buying has Quick Charge 5. Nonetheless, devices with this upgraded technology could take a month or two to hit the markets.
Source: Qualcomm