C
reativity, combined with the power of freedom, paves the way for a highly attractive video game, and so to speak, Roblox is closely linked to this notion. To date, Roblox has a player base of over 60 million players, and gamers have been fascinated by the game creation system of the platform. There are a great many things you could in Roblox- playing the game itself, and developing it further is just to name a few.
However, Roblox has appealed to gamers greatly and has become a source of inspiration for many games with similar formulaic gameplay.
Alternative to Roblox
For those looking for equally alluring alternatives in one way or the other, here are the top 10 games identical to Roblox that you can play on your PC effortlessly.
1. Fortnite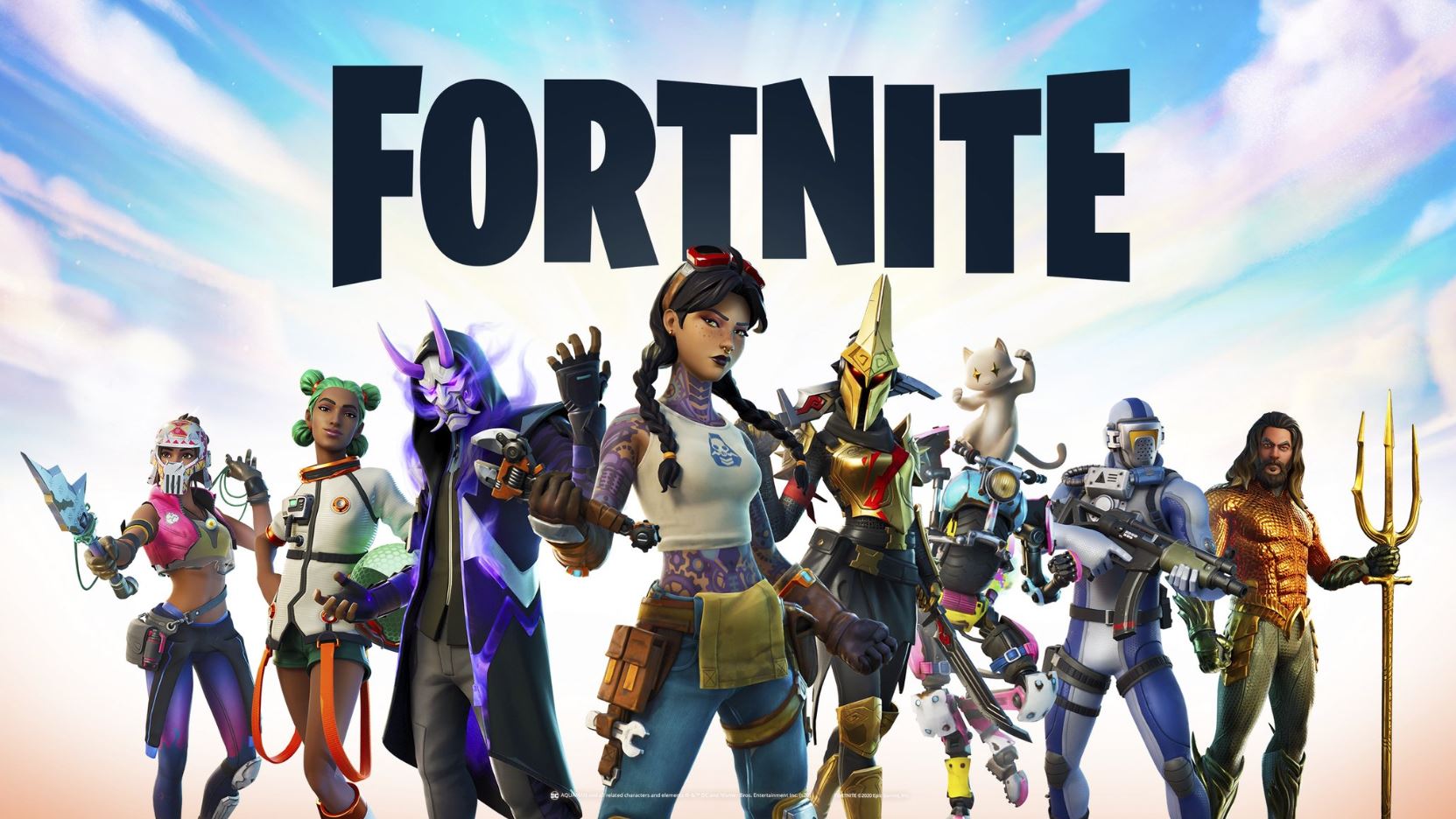 Kicking off the list is the mesmerizing Fortnite- a game with an enormous amount of live players, and gameplay closely related to Roblox. It is highly versatile and has gone on to win awards for its distinction despite being in the same category as other building games. Fortnite offers you three unique modes to play your heart out.
Borrowing familiar game mechanics from Roblox, Save the World mode of Fortnite features a PvE fashion where players are left in a giant world to battle monsters and hack away in action-building bliss. You also get to remedial your hero with frequent upgrades that use a level-based system. The higher your level, the more powerful your hero is. You then utilize the added powerups and abilities to slay hordes of enemies and monsters and save the day.
Also, Fortnite's Battle Royale mode has accumulated immense critical praise and has become one of the most played games to date. The game is a host to multiple tournaments on an international level, engaging players from all over the world.
Battle Royale offers quadruple the fun. It's a PvP mode where you're pinned against opponents in real-time multiplayer. You build, shoot, loot, and slash your way to victory, and in the hope of becoming #1. Moreover, the game is frequently streamed on mainstream channels by many professional players like Tyler "Ninja" Blevins.
The building mechanics of the game are quite similar in trend to Roblox and features thrill akin to the latter. Furthermore, Fortnite has visuals second to none. You'll be pleased with the graphics, and even more so if you've got a sound system that can handle a decent amount of frames per second. It's a game that's genuinely flexible with its gameplay. For instance, if you're stuck in a 1v1 battle, expect monstrosity in building structures, no matter if it's only one player that you're fighting.
Fortnite is available on the PlayStation 4, Xbox One, Nintendo Switch, PC, Android and iOS, and Mac as well. The best part? It's absolutely free. Get it here.
2. Minecraft

When Minecraft came out in 2009, it was a big hit, but no one precedented the massive future that it has achieved now. With over 200 million copies sold and more than 126 million active users every month, Minecraft is one of the best sandbox, open-world building games you'll ever play.
Dive deep in open, mysterious worlds with a plethora of ranging activities, and fun modes. It's not all like Roblox, but it would be a shame not to put Minecraft on this list.
Besides that, there are, of course, visible resemblances to Roblox in terms of building and gameplay, but many will argue that Minecraft is so much more fun. Now, this is only a win-win situation for Roblox players, as they get to experience another game with sameness to a reasonable degree, yet intense variations as well.
Minecraft is flooded with creativity, and the game purely leaves you to your imagination. This is one of the reasons why you're going to see tons of different maps whenever you log in to play online. Hack, slash, loot, build and loot your way through while exploring dungeons, mountains, caves, and whatnot in this fantasy-filled MMO.
If your playthrough becomes stale, switch to the multiplayer mode to engage coherently with the community, share maps, and enjoy the fun together. Minecraft also features a variety of game modes to keep you hooked all along. Besides that, the games feature some of the best mods you'll ever experience in an online game, so that's a fun aspect available to gamers as well.
What gamers treasure most about Minecraft is its multi-faceted gameplay setting that can switch up the environment from a charismatic, adventurous aroma to incorporating horror elements. Such is the diversity offered by Minecraft, and something tells us Roblox players are going to love this game!
Minecraft is also available on many platforms such as Windows, Android, iOS, PlayStation 4, Xbox One, and more. Visit their official website to buy the game and get started. Click on this link that takes you directly to choosing your platform of preference.
3. Creativerse

Another Roblox-esque feature on the list is Creativerse, a game that players of the latter will surely appreciate. Creativerse is unique in this regard that it gives you more to play with than most other games. It involves fluid and immersive game mechanics that allow you extra flexibility and excellent dynamism.
Playful Corp. is the famous developers of the game, and they have made sure that Creativerse turns out to be entirely block-based. You have a whole planet at your disposal to wreak havoc on and explore side by side too. The game consequently exposes you to varying natural environments, each with their caveats and monster-filled combat. The game also has a specific play area where survival won't be possible without the right, highly specialized gear.
You can build your worlds with friends in the multiplayer mode using private rooms, or there's always the option to join public lobbies to befriend total strangers. Creativerse is a great free to play alternative to Roblox, that has loads of players engaged.  The game is only available on Windows, and the classic Mac operating system, and you can get the game on Steam here.
4. Trove

Trove involves voxels and is a fair substitute to Roblox. It's an MMO that mainly concentrates on battles, leveling up while gaining XP, looting areas of interest, and upgrading your character with more abilities. The developer, Trion Worlds, is continuously updating the game with themes, more item additions, and customizable options.
Trova has a very satisfying reward system that provides you with awesome loot as you go on with the game. Moreover, you get to select different classes of your character, for example, a Knight for bulldozing your way through, or a Dracolite for steering clear of enemies with deadly precision. There is a lot to enjoy, a lot to choose from, and a lot of ways to play to cater to your Roblox needs.
The game is available for free on Windows, Mac, PlayStation 4, and the Xbox One. Click on this link to start downloading it at once.
5. Garry's Mod

Initially designed as a Half-Life 2 modification, Garry's Mod saw its release as a standalone game in its lifetime, and quite frankly, the ride has been splendid so far. The game is a welcome alternative for Roblox, but you're going to adore the impressive visuals in Garry's Mod, which is where Roblox doesn't offer much.
Garry's Mod is crowned as the paramount sandbox game that practically lets its player do anything they want; however, they want. It's identical to Roblox in many ways, with active game creation being one of them. Nonetheless, if you're not the type of player who likes to build stuff, enter a world of user-created content where Garry's Mod delivers excellently. The fanbase has proved to be tremendously inventive, and have contributed a lot in this regard.
Garry's Mod will make you forget Roblox, as it is ten steps ahead of the building game. There are innumerable options available in this open-world game, allowing you to create objects and characters, and tie them together in seamless gameplay. What makes the game so good is the unreal amount of modification that sets in once you start playing. Additionally, Source Engine does an excellent job of holding everything together.
Garry's Mod is yours to get on Windows, Mac, and Linux. Buy the game from here.
6. LEGO Worlds

Everyone loves LEGO, and our liking for the company has increased even beyond ever since LEGO Worlds has dropped, and made its way into our lives. If you're a fan of creation and building, look no further than this good Roblox substitute, where you operate an unlimited amount of LEGO bricks to build what you want.
Despite not including many creation modes, LEGO Worlds is still too fun for anyone to pass on it, and this is why it's on this list. You can play around in the game how you deem worthy, and immerse yourself in a highly creative virtual world of LEGO.
The game is available on many platforms such as Windows, Mac, Nintendo, PlayStation 4, and the Xbox One. Get the party started and purchase the game here.
7. KoGaMa

Appreciate this minimalistic inspiration of Roblox, and play KoGaMa- a browser game intended to offer you a different yet similar experience to famous building games. The game is a comfort zone for Roblox players and is built from the ground up with the same concept. You start the game by collecting stars and creating your character, termed as an avatar.
However, that's just the tip of the iceberg. You're bound to face off other players with their massive creations and keep in mind, nerve-racking battles and hostile engagement. Nevertheless, it's all in good fun as you see yourself getting the better of your opponents in this fun creation game, or yield your weapons in belittling defeat.
Play the game on the go by clicking on this link, and proceed towards signing up: https://www.kogama.com/
8. Terraria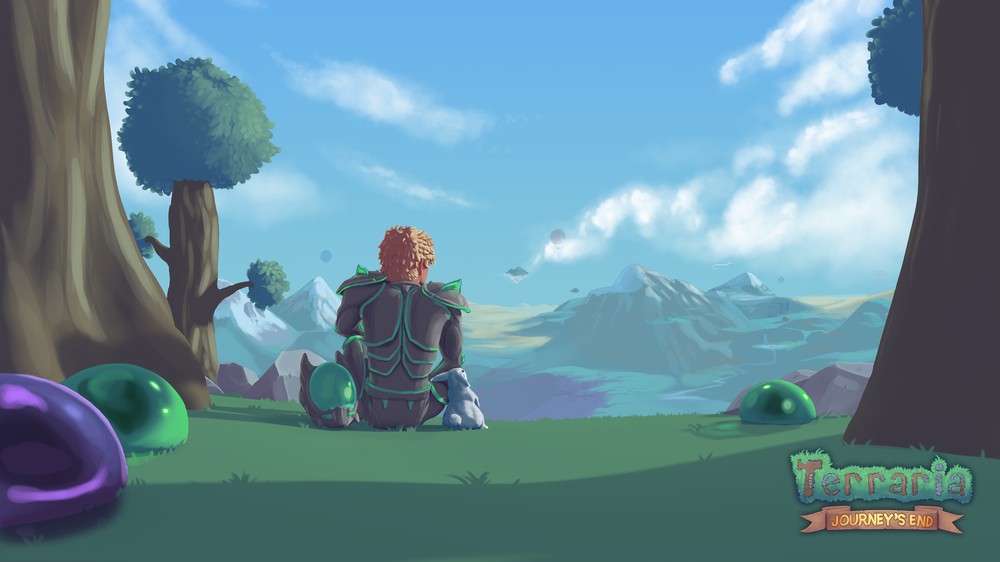 This action-packed adventure game by Re-Logic and Pipeworks Studio is a sublime change from Roblox that still dispenses interchangeable elements of the block-building game. Terraria is more focused on combat, loot, and hacking slashing gameplay, with a rewarding system. It's quite popular, and many newcomers have developed a strong liking for it, even though they've previously played Roblox or not.
With an initial release on Microsoft Windows, Terraria is now available on almost every platform from Nintendo Switch, iOs, and Android to PlayStation 4 and the Xbox One. You're going to spend a decent amount of time contemplating on how the game is genuinely well-built, and how it delivers you flexible playing strategies.
It allows you to nurture an entire city from scratch, enjoy in the exploration of secret places, and of course, relieve yourself in smooth combat. Get a taste of Terraria and purchase the game here.
9. The Blockheads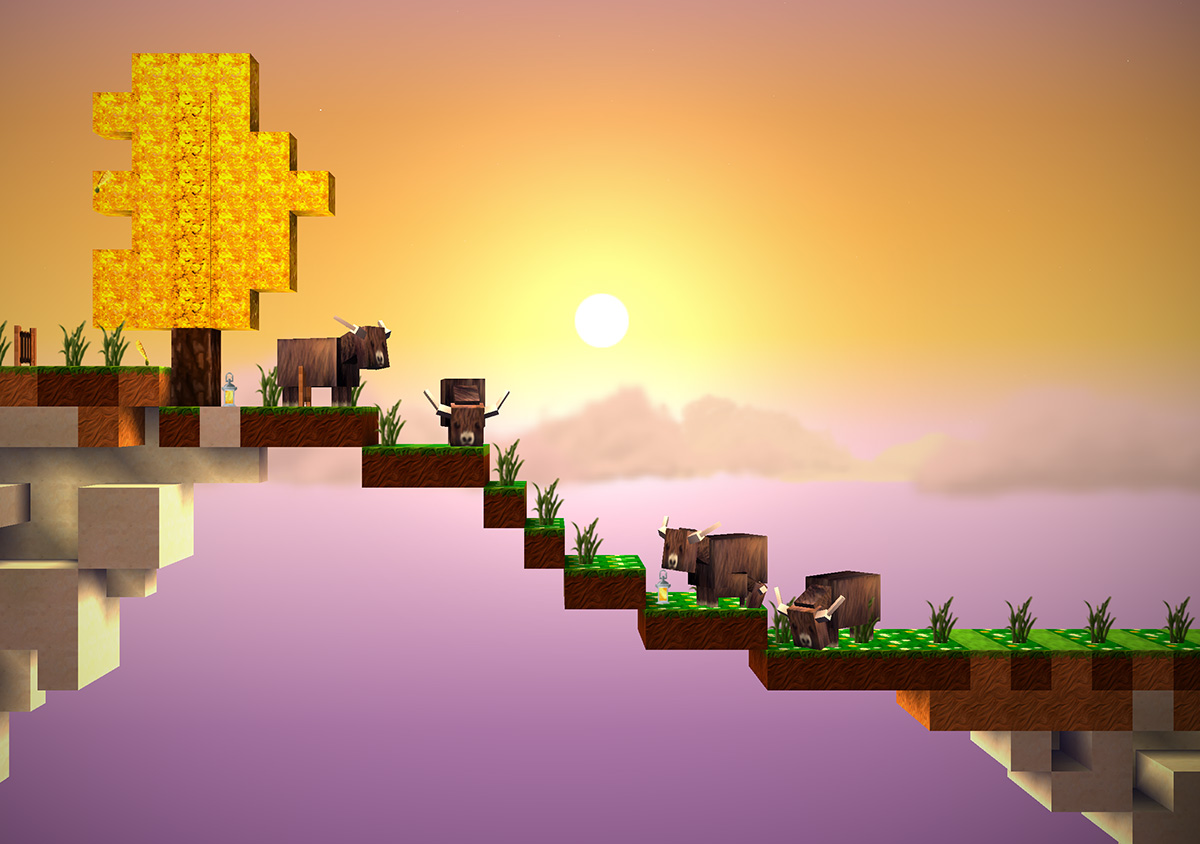 Another minimalistic venture towards a Roblox substitute is The Blockheads, where you take control of… well… Blockheads. Enter in an expressive 2D world where the sky is the limit. It's free to play the game that allows its players to create and destroy the typical blocks you'd find on Roblox, but also provides the freedom of crafting different items for building purposes.
The Blockheads leave you room for innovation, and players of Roblox can quickly catch up to speed with this orthodox replacement. One considerable detail about the game is how it puts you up with dynamically changing weather conditions, along with seasonal effects.
More to that is the exposure of a wide variety of terrains to the gamer, letting him/her conquer mountains, surmount oceans, dig deep inside rocky caves, and maneuver through deserts. For now, the game is only available on mobile- Android and iOS both. Get it here.
10. Terasology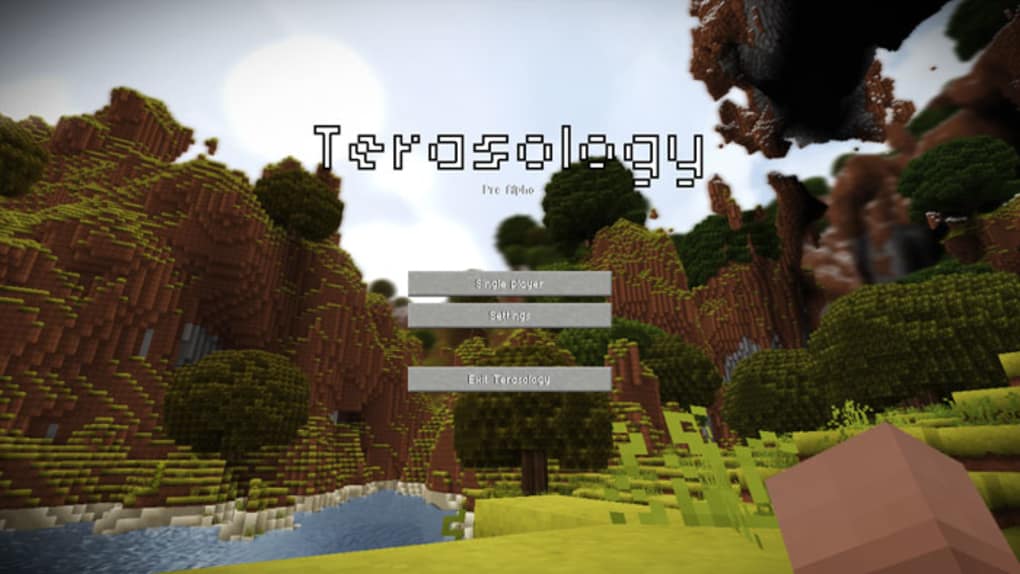 Fresh into the open-world scene, Terasology is reasonably new and covers profoundly for Roblox. Delve into the creation and see where your imagination takes you as other players visit your created worlds as well. Terasology offers you a pristine, immaculate world creation platform that's similar to Roblox in nature, only with a few added concepts.
The community is still developing but looks promising for the future. Relish Terasology as you operate weapons, flashlights, flame torches, and enjoy a Roblox like experience. The game is only available on the Windows operating system right now, and you can download it for free.
Conclusion
Roblox is very amusing with its creative options and wide game modes, but the fun doesn't have to limit itself there. We have listed the top games that play like Roblox (or even better), so you can have multiple, terrific experiences of the same genre, and never miss a moment of utter gaming delight.