T
he 27-inch iMac just got a whole lot better as the company has released a new line of these devices that push boundaries when it comes to performance, display, camera quality, and sound, all of which users look for when buying an all-in-one desktop computer.
Hands down: this version of iMac beats each of its predecessors with ease and in almost every arena. Believing this would become way more comfortable when you look at what the new 27-inch iMac has in store for buyers. First and foremost, the product will greet users with lightning-fast performance as it boasts Intel processors with up to 10 cores. But, that's not all since the device will also allow users to maximize its processing speed to 5.0 GHz, which will help to run heavier applications and multitask. And, when it comes to the main memory, the new iMac can support up to 128 GB of RAM, while it was only 64 GB for its previous version.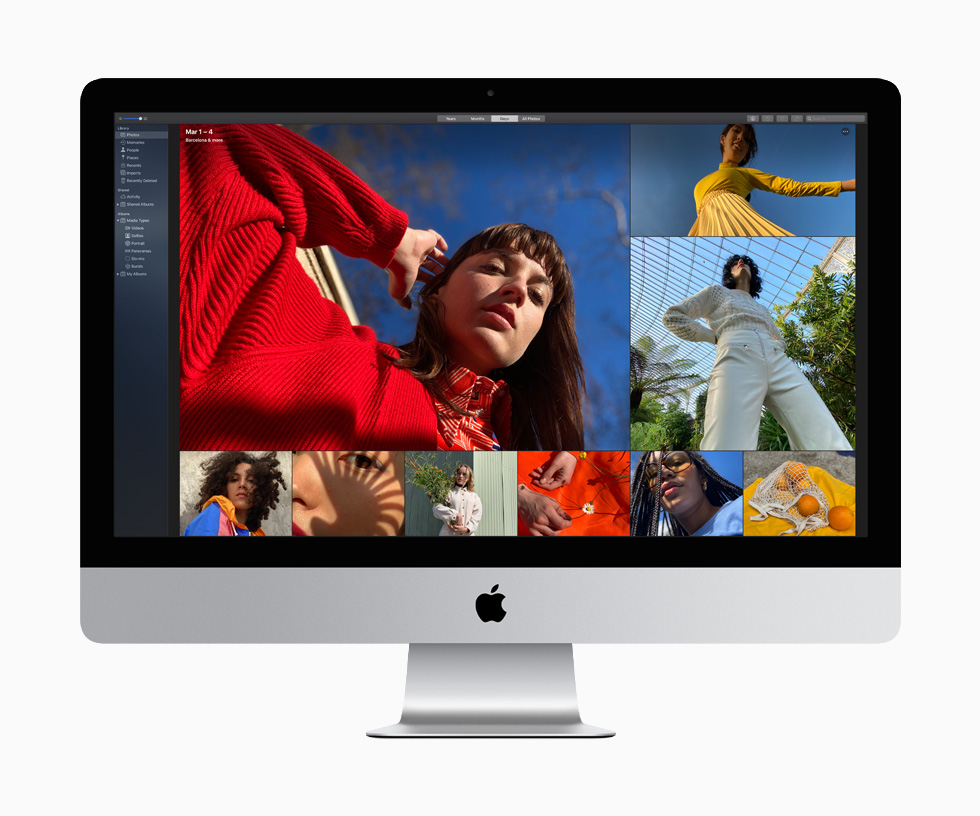 This product will also be quite a draw for gamers, modelers, and video editors, courtesy of its next-generation AMD graphics. Sporting AMD's latest RDNA architecture in Radeon Pro 5000 series graphics, the all-new Apple iMac will be able to deliver top-notch graphics performance. On top of that, buyers would also be able to decide whether to add an extra 16GB of VRAM as an upgrade. All of this will allow users to smoothly run applications such as the likes of Unity Editor, Final Cut Pro X, and Maxon Cinema 4D ProRender.
If booting times were ever an issue to you, Apple has taken care of it by integrating super fast SSDs into its 27-inch iMac. Accordingly, users will be able to open swiftly open large files and applications without having to wait forever. Besides, those who plan to make their iMac some storage hub should also be well satisfied with the 8GB of storage space that comes along with these new devices.
Apple products might be expensive, but rest assured that they provide a lot of security. So, as you'd expect, these new iMacs also pay attention to protecting your data with the help of the Apple T2 security chip, all thanks to which your data gets encrypted on the go. Also, when the device boots, this chip will also check for any installed software that has been corrupted.
For any buying an all-in-one computer, it is highly important to look for one that has a high-quality display. Well, if you happen to agree, this new iMac should be enough to get you interested since it sports a Retina 5K display. Yes, you heard that right, and this screen also supports 1 billion colors, 14.7 million pixels, and 500 brightness nits, which should make it a pleasure to watch anything on its display.
Lastly, those buying this iMac should get prepared to enjoy a fantastic sound experience, courtesy of its high-fidelity, deeper-bass speakers. Also, this product now comes with a 1080p camera that provides even better performance working alongside the T2 security chip.
Conclusion
Apple has genuinely succeeded in upgrading its 27-inch iMac so that it can fulfill the computing needs of the new era. Other than that, the 21.5-inch iMac and iMac Pro have also been through an overhaul, so buyers should consider having a look at them as well. However, if the all-new 27-inch iMac, which starts at USD 1,099 is the product you want to go for, you can cop it right now from its official store. Plus, you can learn more about this new generation of iMacs from here.