Having sold 81.51 million units, the Game Boy Advance reached the pinnacle of gaming glory back in the day. Today, it's thought of as something that takes you a trip down memory lane, providing a highly nostalgic experience. GBA hosted some quality titles, and some people even wish to play them today!
If you're a similar enthusiast, revisit retro gaming powered by a GBA emulator for Android that allows you to play Game Boy Advance titles at the comfort of your Android phone. Here are the top 10 of these emulators so you can conveniently get GBA games up and running.
Game Boy Advance (GBA) Emulators for Android
1. GBA.emu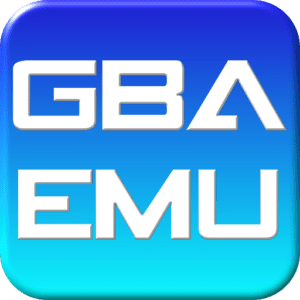 Developed by Robert Broglia, GBA.emu is our first pick on the list. This is because it's one of the most advanced, convenient, and handy GBA emulators for Android to date. It's jam-packed with a plethora of great features, has immense support capability, and even lets you use external hardware with your handheld smartphone.
One of the qualities that make GBA.emu a truly unique emulator is its ability to create save/load states, where you can play and resume functionality on the go without any hassles. It also features BIOS emulation, and you can even use cheat codes with GBA.emu that make every game a lot of fun.
The GBA emulator also shows love for many support for ROMs, enabling you to play the most advanced Game Boy games and titles effortlessly. In addition, GBA.emu lets you have cross-platform gaming. This means that you won't be left out by your buddy playing on PC. The possibilities are endless with this top-notch Android emulator.
GBA.emu comes in two versions- there's a paid and a free one as well. So if you'd like to thank the developer for his magical service, you can go ahead and purchase the emulator, which costs about $4.99. Still, if you're not in the mood for it, you can always download the emulator for free on the Google Play Store, which is on par with the paid variant feature-wise.
In the highly diverse world of Game Boy Advance emulators, only a handful of them are worth the trouble, and GBA.emu being an open-source emulator, is undoubtedly one of those anointed few. Get it here.
2. John GBA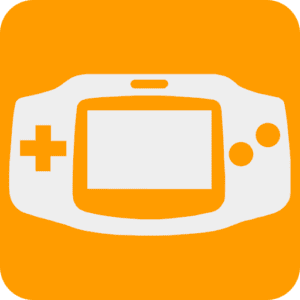 The second Game Boy Advance emulator for Android is John GBA, which is quite similar in functioning the GBA.emu. It's another worthy emulator to consider downloading when you're in the mood for some good Game Boy Advance titles. Fortunately, it's intensely feature-rich and provides a convenient playing experience.
You're going to get all the great features of save/load states along with built-in cheats, even fast forward coupled with slow down modes, and more with John GBA. It also has a minimalistic design that keeps things ubiquitous and straightforward. Moreover, you can also take screenshots with the emulator and use zipped ROM files directly.
The developer behind John GBA is John Emulators- a team of creators bent on making different emulators for different gaming platforms. In addition, they made sure that John GBA runs on almost all devices of Android that support Android version 2.3 or higher.
There's also external hardware support for the GBA titles so you can enjoy your games with your favorite controller. Another option that allows enhanced rendering is Dropbox support. You can use the feature to sync and secure your saved files on the cloud so you can resume your gameplay without any hassle on another Android device.
John GBA is a paid GBA emulator that costs around $2.99, but there's a Lite version that packs the same genuine experience. The only difference between the two is the ad display. Of course, you can always get the paid variant to remove ads and support John GBA's developer. Get it here.
3. VGBAnext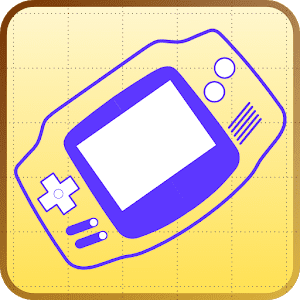 VGBAnext, in truth, is a conglomerate of excellent Game Boy emulators inside. Behold perfectly working emulators for the Game Boy Advance, Game Boy Color, and even the Nintendo Entertainment System. A smooth operation paves the way for a terrific gaming experience with  VGBAnext, enabling you to seamlessly play the best titles on three of those great platforms.
One of the critical features of VGBA next is its ability to support an actual controller with the games. If you've had enough of the on-screen mobile controls, you can quickly hook up a controller to relish fantastic games on the GBA, GBC, and NES. Therefore, MOGA support attributes to a quality experience.
Another amusing thing you can do is rewind your game by 16 seconds with VGBAnext, which has its side of fun potential. Furthermore, if you're the type of person who likes to play with friends, you can comfortably do so with the Network Play feature over wireless networks. Download the free APK here.
4. My Boy!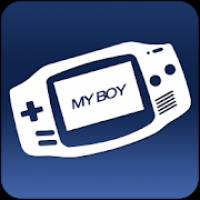 My Boy! is probably the most advanced, high-performing, and one of the absolute best GBA emulators on the list. It has earned this reputation due to its nonpareil accuracy, convenience, and a truckload of features. You cannot go wrong with this one.
An experience like no other, My Boy! runs like the actual thing. Take it from us; there isn't much of a significant difference between playing on the emulator and playing on the real console. Profoundly, the genuineness is persistent with My Boy! It emulates harmoniously every title you'd wish to play, which is one of the main reasons it has hundreds and thousands of downloads.
There's a high degree of comfort and stability associated with My Boy! when you're using it on your Android device. It sets you up for immense fun, and you're rarely ever going to encounter any glitch or bug. Even if you do, it's not going to be something that'll break your game and ruin your experience. Besides, My Boy! is consistent with hardware support, and you can use your Xbox, MOGA, or any other controller you'd like with the emulator.
My Boy! gets you playing all popular GBA titles like Zelda and Pokemon without any bother and ensures a premium feel. Visually, the emulator hosts OpenGL rendering that attributes to much better graphics than other emulators. In addition, setting it up is a breeze with BIOS emulation, waiving off the restriction to have a BIOS file to play games.
My Boy! is available on the Google Play Store for $4.99, but it's undoubtedly a well-deserved investment. However, there's a lighter version with fewer features that runs just as well. But, you're not going to get Link connectivity, instant save states, speed up gameplay option, and a plethora of cheat codes. Get the free version here.
5. VinaBoy Advance

Another free GBA emulator is VinaBoy Advance, developed by NIKIDO Games. This one is a fast, prompt, and highly responsive emulator that gets the job done efficiently. A slick user interface and in-app interaction mechanisms allow convenient and fashionable gaming.
To the core, VinaBoy advance is easy to use and a great choice for a GBA emulator. Loading a game is as easy as ABC with several support formats such as .gba, .gbc, .sgb, .zip, .7z, and .rar. It's quick, very sublime, multi-threaded, and gets games rolling in no time.
VinaBoy Advance also features cheat codes and an option to auto-save, which is very helpful considering an accidental shut down, causing you to lose progress. Get it here.
6. MyGBA- Gameboid Emulator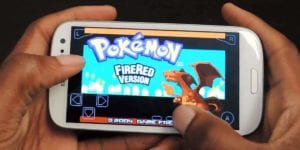 MyGBA is another incredible emulator that's going to let you enjoy all Game Boy Advance glory. It's a sure-short emulator that's been made minimalistic, and all for a good reason. MyGBA works as well as any other GBA emulator, and you can enjoy smooth, simple gaming.
At its base, MyGBA is a highly customized variant of the Gameboid source code. Previously, Gameboid used to be an emulator that couldn't function well and strayed away from its developers' focus. Nevertheless, it has re-emerged under this new emulator and finally made a lasting impression.
It actively supports ROMs in .gba and .zip format but doesn't let you apply cheat codes. A bummer, we know, but you can still save your game and load it whenever you want painlessly. It's available for free, and you can download MyGBA on the Google Play Store here.
7. RetroArch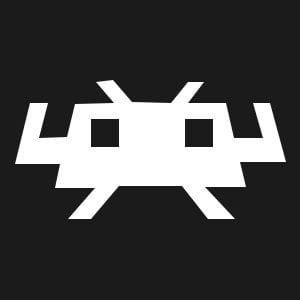 RetroArch is another worthy option on the list that enables Game Boy Advance gaming on your Android phone. It's not an emulator itself; instead, it lets you interact with many emulators within it. Using RetroArch is an entirely different experience that opens up many possibilities.
You're faced with "Cores," an in-app term that symbolizes emulators. RetroArch comprises several cores with unique attributes and trademark qualities, providing you with unforeseen fun. We recommend VBA-M and mGBA, which are both more than satisfactory options.
Moreover, RetroArch is a tad bit difficult to set up, but you're bound to get it up and running in no time, nonetheless. We recommend giving it a try to see if it suits you. Get it here.
8. Pizza Boy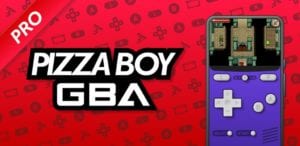 Pizza Boy is a highly competitive GBA emulator for Android that's been made to exceed all expectations and deliver an incredible user experience. It's profoundly developed with C and Assembly programming, making it a lightweight emulator. This makes it easy on your Android's battery life and drastically increases performance.
Pizza Boy's accuracy and precision have been put to the test frequently, and it has always come out on top. It also features regular updates to keep itself up to speed with competitors, and word has it that you can play your favorite games on 60 frames-per-second using this bad boy.
To top it off, Pizza Boy is a highly modern-looking emulator with top-notch software built with caution from the ground up. The developers were considerate enough to make an emulator for Game Boy Color, which you can check out here. However, for Game Boy Advance, Pizza Boy comes in two editions- Pro and Lite.
Pizza Boy Pro costs about $4.99 and unlocks you full access to the emulator's outstanding features. The Lite version, in other news, is equally phenomenal, with some of the features missing here and there. Overall, Pizza Boy is one notable emulator becoming a personal favorite for many. Download it on the Google Play Store.
9. GemBoy!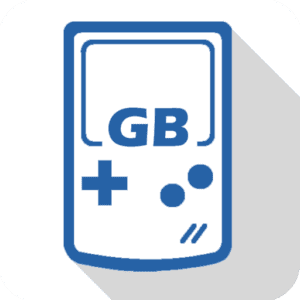 GemBoy! is the emulator for you if you're keen on no-nonsense emulation combined with the pleasure of great Game Boy Advance games. It's genuinely plain sailing with this one, as GemBoy! packs all the typical features you'd find in any other emulator- save/load states and hardware support are to name a few.
Another quality trait that makes GemBoy! highly distinct is that it functions as a dual emulator, providing you an option to simultaneously simulate Game Boy Advance and Game Boy Color titles as well. An abundance of thrilling titles is supported by GemBoy! as it hosts GBC and GBA both in a convenient manner.
It would've been normal for GemBoy! to be a heavy application, considering how it runs two emulators at once, but to our surprise, it's not. Instead, it's very lightweight and doesn't use up the phone's battery that much. This is an impressive plus point, making GemBoy! our 9th pick on the list. Download the APK for free here.
10. aGBA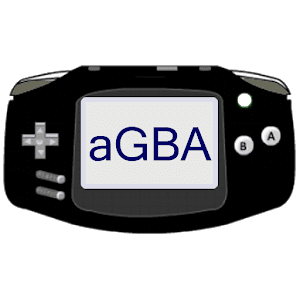 aGBA is a simple, no-questions-asked kind of GBA emulator that functions straight to the bone. It's not laggy or glitchy and runs very smoothly when you consider everything. Sure, there aren't going to be as many features as My Boy! in aGBA, but rest assured, this plain emulator won't disappoint you at all.
It features a polished interface with a legit, satisfying gaming experience that won't set you back. Instead, there are a couple of qualities to vouch for. The first of them is the ability to load and save your game at any point while using an emulated game. Secondly, the highlighted Frame Skipping allows you to skip past the boredom in the game and cut right to the action part.
aGBA is supported by both of Android's landscape and portrait modes, along with the option to customize the control layout. The emulator is free, and you can download it from here.
Conclusion
To put everything in perspective, GBA emulators for Android have allowed us to relive our childhood memories and even experience a new form of entertainment as well. All these emulators are hotshot names, so we advise giving each one a try to see what suits your mood. However, if you want a full option emulator that you know your Android can handle, go for My Boy!. On the other hand, if you think you'll get along fine with a basic GBA emulator, MyGBA- Gameboid Emulator is a great choice too.